Our fee structure depends on your age, how many classes you attend and whether you pay by term or casually.  Toddler classes run for 30 minutes, adult classes are 45 minutes duration and junior & senior dance classes are an hour long.  Additional family members receive a 5% discount.
There is an annual registration fee of $10
Toddlers (3.5 to 5 years)
$10 per class pay as you go
OR
Per Term
1 class – $90
2 classes – $125
3 classes – $150
Juniors (primary age) & Seniors (high school) 
$13 per class pay as you go
OR
Per term
1 class – $115
2 clasess – $220
3 classes – $290
4 classes – $360
5 or more – $450
Adults (18+ years)
$20 a week for 2 classes pay as you go
OR
Per term
1 class – $115
2 clasess – $220
3 classes – $290
Private Lessons
$40 for a 45 minute private dance class.
Mummy and Me
$7 per class pay as you go
OR
$60 per term
30 minute class for 1.5 to 3.5 years with participating a parent/guardian
Competition Team
Participating in the competition team is an additional $170 per term which includes additional lessons for competition dance choreography.
Costume Hire
Students participating in the end of year concert require costumes.  These are hired at $50 for the first costume, then $10 per additional costume.
Other (Non Dance) Classes
TAI CHI: $20 or $175 for 10 sessions (which have a 6-month expiry).  Students also have access to online videos to help them practice at home
YOGA: $15 per class, pay as you go
ZUMBA: $10 per class, pay as you go

Dancers require a black leotard, stockings and appropriate shoes.  Hair should be tied back.  Crossover tops are permitted.
An aqua skirt is required for ballet and contemporary lessons and stockings are skin color.  Stockings are tan for jazz and tap students and black shorts can be worn.  Hip Hop class attendees can wear active wear.
I endeavor to keep costs minimal.  You can also purchase the uniform directly from the studio:
$15 black leotard
$8 ballet or tan stockings
$8 aqua skirt
$8 black shorts
OR $35 uniform bundle which includes a leotard, stockings, drink bottle, plus a skirt or shorts saving $8!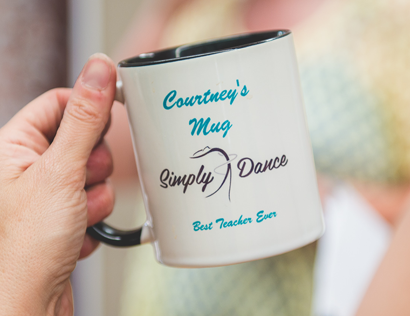 We have a selection of second hand shoes available ($10 ballet, tap & jazz shoes, $20 jazz sneakers) and I can direct you to dance stores that stock our requirements.
Simply Dance Merchandise
Show off your Simply Dance connections with pride!
Bags – $15
Drink Bottles – $12
Hoodies – $40 (pre-order only)
Crossover tops – $12
Leggings – $27 (pre-order only)
Singlets – $12
Bows – $10
Simply Dance utilise a purpose built studio with sprung floors and installed barres.  Our light and airy dance space has a high quality sound system, acro mats, a reception area, kids play area, space to get changed, heating and cooling.
We are centrally located in Hastings on the Mornington Peninsula, Victoria, Australia.